A Change of Karma
Half a Year Alone in India with my Three Children and Autism
By Dóra Lohonyai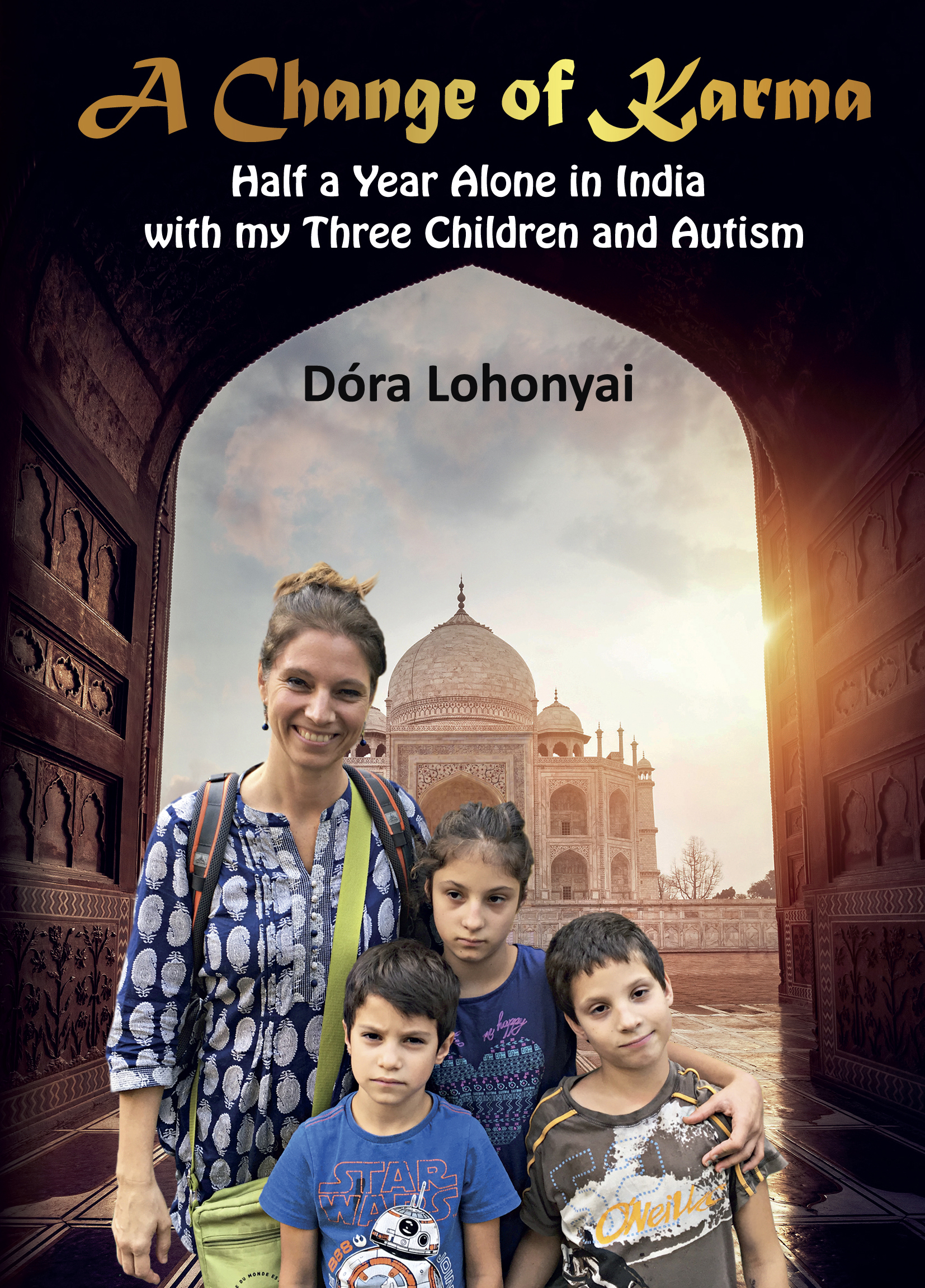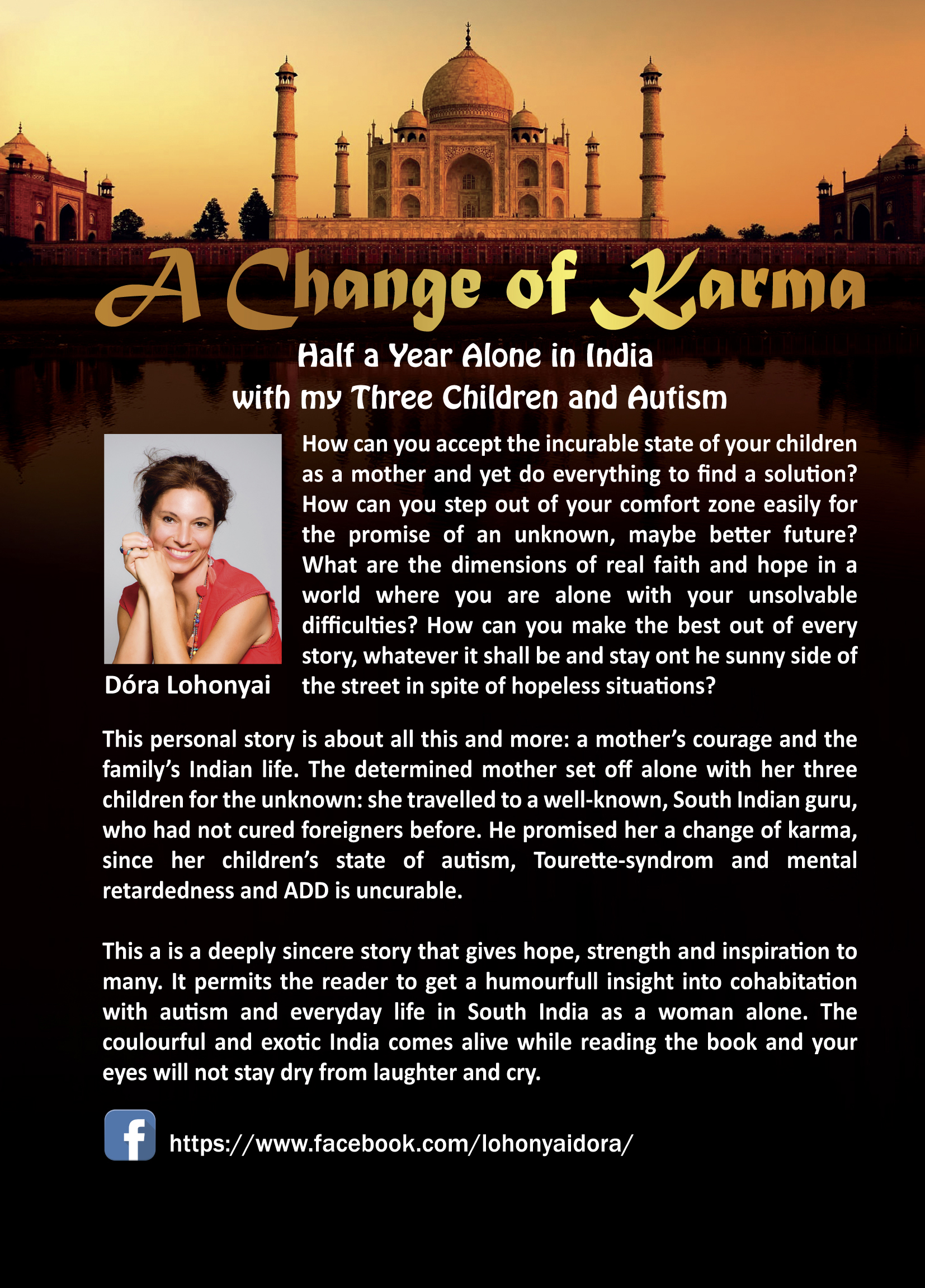 How can you accept the incurable state of your children as a mother and yet do everything to find a solution? How can you step out of your comfort zone easily for the promise of an unknown, maybe better future? What are the dimensions of real faith and hope in a world where you are alone with your unsolvable difficulties? How can you make the best out of every story, whatever it shall be and stay ont he sunny side of the street in spite of hopeless situations?
This personal story is about all this and more: a mother's courage and the family's Indian life. The determined mother set off alone with her three children for the unknown: she travelled to a well-known, South Indian guru, who had not cured foreigners before. He promised her a change of karma, since her children's state of autism, Tourette-syndrom and mental retardedness and ADD is uncurable.
This a is a deeply sincere story that gives hope, strength and inspiration to many. It permits the reader to get a humourfull insight into cohabitation with autism and everyday life in South India as a woman alone. The coulourful and exotic India comes alive while reading the book and your eyes will not stay dry from laughter and cry.